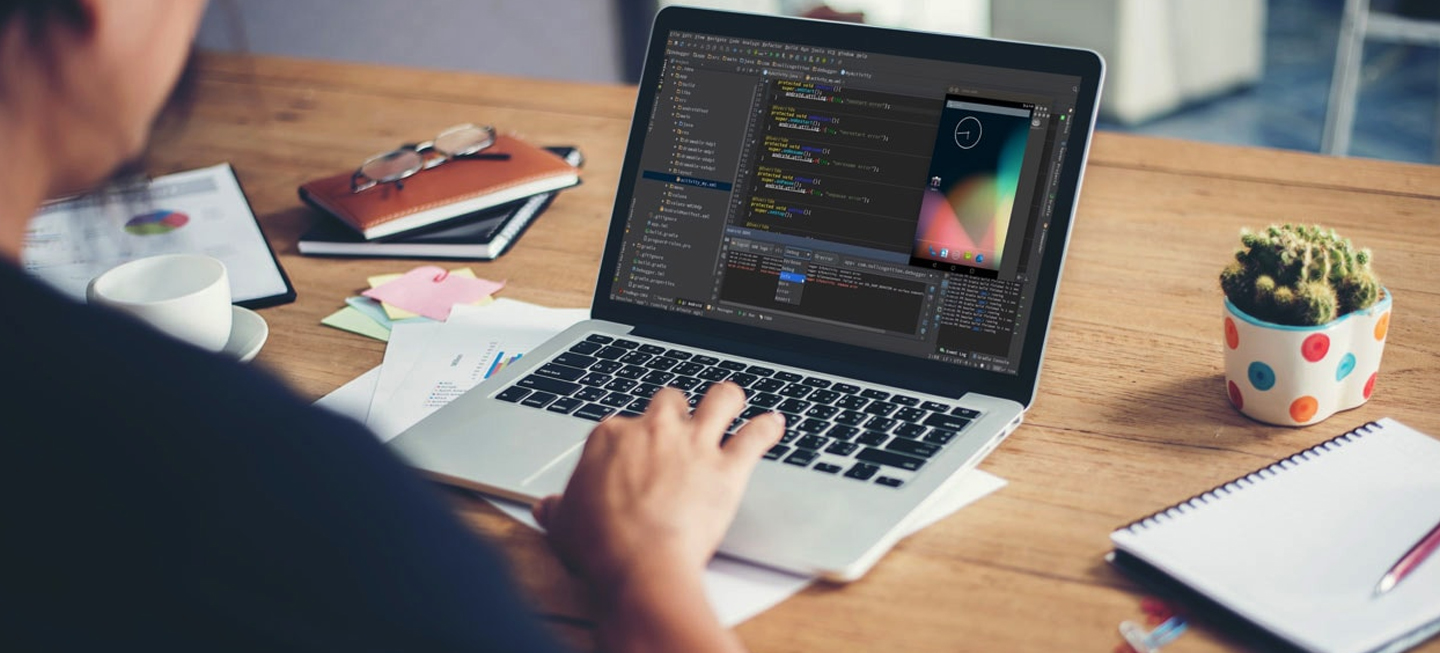 Mobile Web Application Development NJ - Paragon Marketing
If you are looking for a mobile web app developer in New Jersey, then Paragon Marketing web application development service is the best option for you.
Mobile Web App Development
Mobile app development refers to the process of creating apps suitably working on mobile devices whereas web app development refers to the process of creating websites as well as web apps suitably working in web browsers.

Mobile web app development is the process in which software applications are created that work on a mobile device. For working with remote computing resources, mobile apps require a network connection. So, the mobile app development process involves the creation of installable software bundles, the implementation of backend services, and the testing of the app on target devices.

Mobile web app development has been evolving. The purpose of app development is to determine user needs, design, and code software solutions accordingly, provide maintenance, and provide user support for ensuring the functionality of your app. However, the evolution in both fields impacts them vastly. For instance, the web development trend has changed to single-page apps (SAPs) as well as responsive web design. On the flip, the mobile development trend has broadened to smartphones, smartwatches, and other wearable devices. The prevalent nature of mobile devices and apps supports the convergent field of mobile and web app development.

The mobile web app development process begins with identifying your or your customers' requirements. Set your few objectives and determine whether the targeted capabilities are achievable or not in your mobile and web app. Make sure that even your single client's function is supported when you are investing your precious time and resources in designing the web-based interface as well as supporting infrastructure.

If the site that users are using is slow, it may result in a reduced number of users. So, instead of reducing the number of users, why won't the users' wait reduce? That's why the sites our team creates are created with optimized byte and server transfer so the users will not wait for long. There are a few tips we work with to optimize your mobile web app performance. These tips include database queries, image optimization, code compression, and content delivery networks.
App Development Expert New Jersey, Custom Web App Development Company, Mobile App Development Services We Offer
Your business couldn't flourish to its fullest without getting advertised. The digital presence of your business or organization has become mandatory in this modern period. Don't lose major sales opportunities just because of the non-existence of an app. Online activity benefits business owners in growing their sales with the help of appealingly designed apps. For your business, create a website or mobile app by consulting the best Web App Development Company in New Jersey.

Paragon Marketing stands as one of the leading mobile and web app development firms in New Jersey. For any kind of web app development for your business, reach us to be served with what you look for. Shape up your ideas into a beautifully designed app. We create smartly coded apps for our clients so that their sales will increase more and more. We have been developing several apps for our different clients. We aim to create apps that do not look beautiful only, rather, function properly too. And we put our entire efforts to give it existence on time and pocket-friendly budget. We do not just idealize things, yet we lead them to the execution process.

Mobile and web app development requires creativity along with analytical work. The website or mobile app you create certainly reflects your creativity since website development demands to be created creatively. But what about the app functioning even though the website seems visually appealing enough? Here, your analytic thinking steps in. For ensuring app functioning, your analytical thinking does matter. Few characteristics are required for making mobile and web app development work. These characteristics include good communication skills, highly organized personalities, time management, good command of using technology and social media, etc. Our experts contain all these qualities, ultimately making the app function smoothly. Our professional team includes highly skilled visual designers, UX designers, and software engineers – all having vast expertise in all types of mobile web development technologies. Our team employs multi-platform mobile development techniques to make the app accessible to different devices and mobile platforms. We create digitally transformative mobile web apps in accordance with the enterprise's needs and budget. Web App Development Company in New Jersey offers you to experience the best in growing your business.
Outcome focused
We always go with an outcome-focused approach. Digital experience plays a pivotal role in making brands realize strategic opportunities as well as solve business problems. Our focus is always on the customers' experience and the generated results.
Dexterous delivery methods
We always keep you in the loop to ensure the delivery of services dexterously. We design cost-effective projects that will be undertaken via streamlined delivery to meet your presented timeline, goals, and budget.
Professional mobile web developers
Our professional mobile web developers design apps and websites that work across all operating systems and platforms.
Client's satisfaction
Client satisfaction is our top priority. We facilitate our clients to the extent we can by keeping constant engagement with them during the project. After the project completion, we ask the clients about services and that survey result goes directly to our CEO.
Project visibility
We ensure the project visibility and transparency from the very first day that we are working for you, with you. We engage with you via phone, email, chat, skype, and google hangout for constant communication.
FAQs