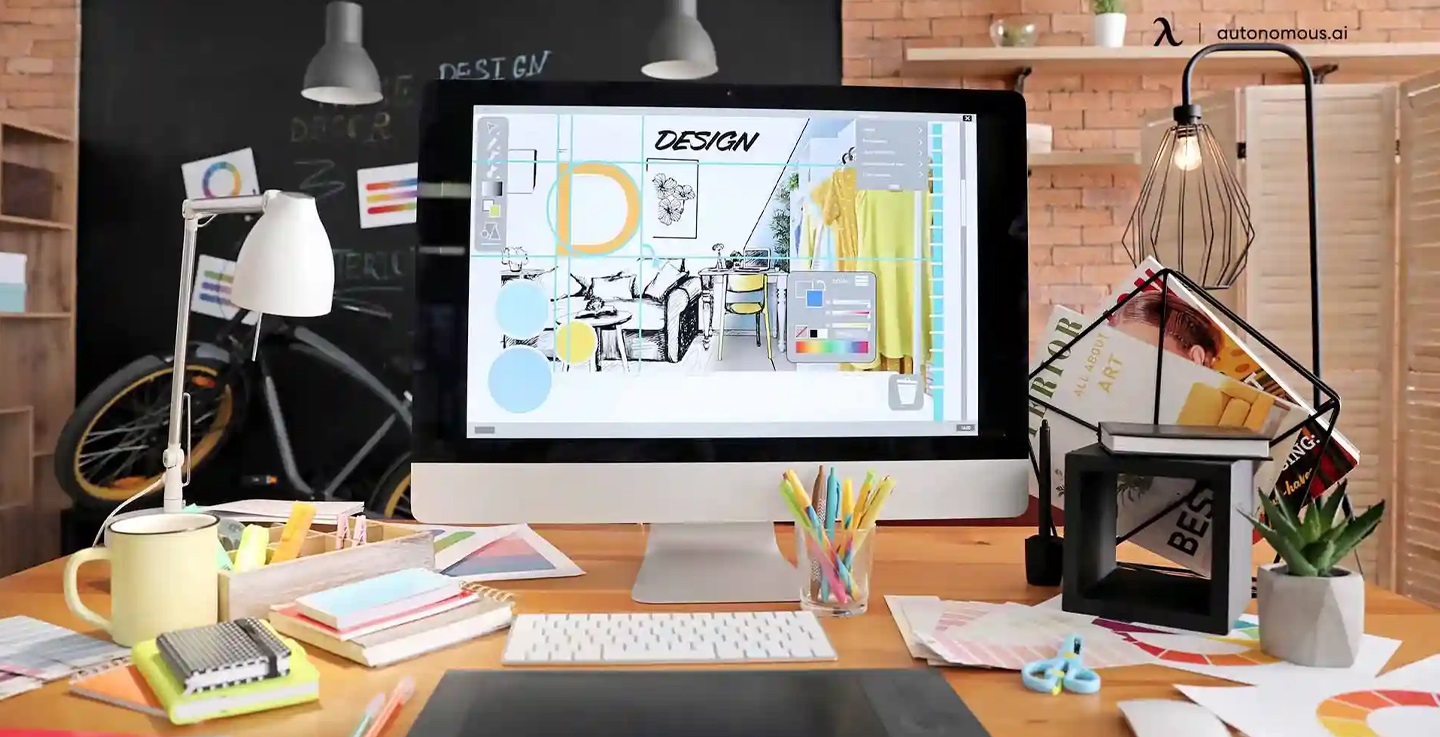 Graphic Design Agency in New Jersey | Paragon Marketing
With a graphic design agency in New Jersey, you can get services for company logos, reports, packages, or product design with the help of the best digital graphic designers.
Graphic Design Services
Graphic design refers to a communication way that uses varying visual mediums for advocating information. We make you advocate information by using graphic design elements to communicate our client's brand messaging. Whether it's about building a brand or any other service, we value our clients' unique perspectives. Trigger your message in a creative manner with the help of creating visual content. A significant communication tool, graphic design has become a great communication tool for interactive design creation that becomes a source of delivering your message to your audience rapidly.
The great services offered by our graphic designers in NJ include logo development and design, banners, billboards, websites, album covers, magazines, TV commercials, package design, coupons, annual reports, and other digital design forms. Now, stop looking for a graphic design agency any more thanks to a graphic design agency in New Jersey, Paragon Marketing.
Our professional graphic designers in New Jersey hold unique talents for crafting messages, where message crafting utilizes different visual forms, photography, typography, pictures, graphics, illustrations, and other communication content. Whatever form the message is crafted in, its meaning is conveyed completely. Our graphic designers highlight your services for building brand awareness which is very important for your online business success.
All sorts of high-quality vector graphic design services are offered by the Paragon graphic design agency in New Jersey. These graphic design services encompass print media, web and mobile apps, animations, corporate identity, printing, web designs, and banners. We amalgamate our achievements and your idea to drive exciting results.
Corporate identity
Graphic designers create the corporate identity, also known as brand identity. Our highly creative graphic designers design your brand kit containing captivating designs creatively. These creative designs are created for portraying your brand values.
Logo designing
Logo designing belongs to corporate identity. It means that it is part of logo design. Uplift your brand by utilizing our logo designing and corporate identity designing services.
Character designing
Pictorial representation always catches more attention than written words. Our designers are experts in character design skills. Character designing is about using a brand image for advertising your brand. One of the most required factors for character designing is expertise in 3D design. So, our designers have high expertise in 3D designing to make the content eye-catching.
Creative designing
Your idea will step forward with your creative design. Our experts have great experience to acknowledge the importance of creativity in graphic design. Our entire artwork that is being provided to our clients is 100% creative.
Print media
A form of graphic designing, print media is used to create a design that best fits the printing services like event and stage printing, stationery designing, brochure designing, corporate gifts, packaging, booklets, etc. Our professionals hold excellent qualities in print media design.
Multimedia services
Multimedia services are the most essential digital requirements. These services include motion graphics as well as graphic designing.
Graphic Design Agency in NJ
Advertising and graphic design are the utmost requirements to run the website successfully. Playing an integral role in world communication, graphic design broadens your business in wide terms. So, stop looking further thanks to the graphic design agency in New Jersey. We have well-experienced experts in the advertising avenues in New Jersey. Graphic design has been evolving constantly through the years resulting in changed communication ways on an individual or global level. Visual communication has been taking place for thousands of years all across the world, however, graphic design began after the printing press was invented in 1440 properly.
The world of graphic design is replete with top designers, photographers, calligraphers, hand letterers, illustrators, painters, printmakers, etc. Among various choices, it's up to you to decide the visual form of communication. Go for the visual form that suits your taste the most. You will get whatever you want from the graphic design agency in New Jersey, Paragon Marketing.
Paragon graphic design agency in New Jersey is a leading graphic design agency in New Jersey. We have a strong portfolio of graphic design. We do not only create, rather, we customize the content as per your requirements to make it more appealing. We provide you with unique graphical representations along with vector designs. Our aim is to communicate engagement to your audience.
We enable you to hire a well-experienced graphic designer who understands your graphic taste and preferences and then communicates your thoughts to the audience visually. We are here to promote your brand visually, making it rank high in the brand ranking.
We sort out all kinds of queries in a systematic way. Our problem-solving way utilizes a blend of pictures, images, symbols, shapes, and text. This visual communication is of a heightened level, letting you reach high levels of success.
From concentrating on page layout techniques to creating pages, we aim to cater to our client's needs. For optimizing the user experience, we focus on the science behind the display of interactive design elements.
FAQs