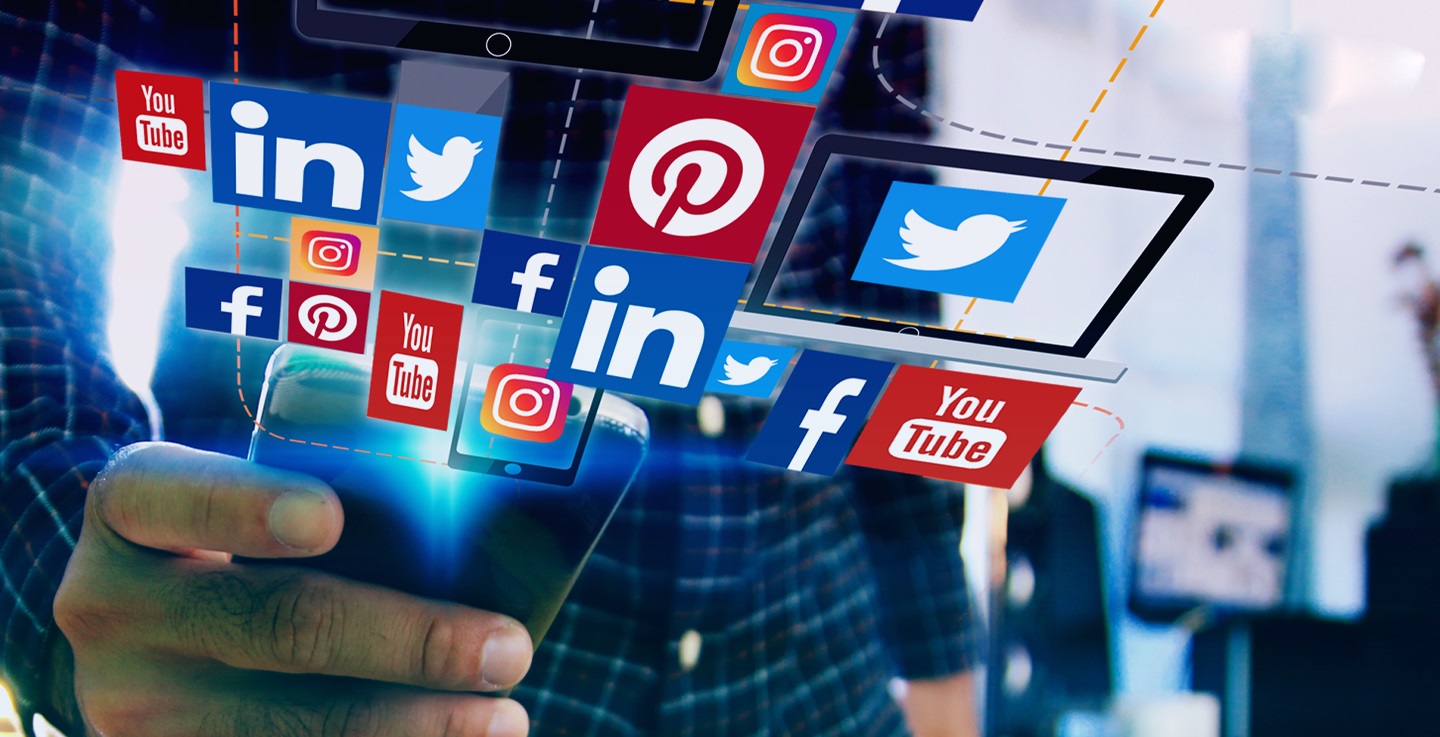 Social Media Marketing and Advertising Agency NJ
Paragon Marketing Inc, a professional social media marketing agency in New Jersey, provides targeted traffic paid social campaigns to agencies and companies.
Social Media Marketing Agency in New Jersey
Social media is the platform where many people spend most of their time and find many ads interesting enough. Make people's interests your business. Yes, business is all about working tactically and Paragon Marketing, social media marketing agency in New Jersey despite offering social media services, guides you to boost your business.
As far as accessibility is concerned, social media platforms are the most user-friendly. All the social media platforms including Facebook, Messenger, Twitter, Instagram, and LinkedIn have billions of active users. Facebook is the best app for marketers' brand marketing efforts. The best thing about those platforms is that their engaged user base can be reached at any time. Any micro or macro business can benefit from adding paid social to the mix when these marketing capabilities are tapped into. A social media marketing agency in New Jersey, Paragon Marketing offers you social media services that help you to advertise your brand via social media.
Social media marketing is an effective way for businesses, where people discover, learn, follow, and shop on social media through it. If you want your business to achieve remarkable success, don't miss out to be on common social media platforms like Facebook, Instagram, LinkedIn, and many others. Social media marketing promotes brands and drives leads and sales. It leverages the social media networks' power for meeting your marketing objectives. It requires an evolving strategy with attainable measures encompassing the optimization of your profile; posting pictures, stories, and videos representing your brand to ultimately earn the audience; response to likes, comments, and shares; monitoring of your reputation; engagement with customers, followers, and influencers for community building around your brand.
Paid Social Media Marketing Campaigns
Paid social media marketing is all about targeting your ads for reaching the targeted audience by identifying their interests, identifying customers' online consumer behavior, creating custom audiences, earning users with existing customers' similar interests, targeting specific prospects, for making lead generation convenient. Our paid social media marketing campaigns help you to target your ads. So, we offer you the below-mentioned social media services to reach the target audience.
Demographic interest
Exploring the interests, likenesses, activities, liked pages as well as users' designations and lifestyle details, paid social becomes able to target your ads for getting a specific audience via demographic targeting. Users are made to experience relevant ad content by showing only the ads fitting into the selected audience criteria. It's done by using an advanced algorithm and people base marketing system.
Custom audiences
Paid social uses pixel data from the website to understand users' navigating way and then utilize this data for creating custom audiences. Despite the website retargeting custom audiences, paid social uses on-platform data including social profile engagement, ad unit engagement, and video views for establishing retargeting custom audiences. We use pixel data to retarget custom audiences. We retarget a user with ads they will view later for giving them a push to purchase SUVs by using customized creative and messaging.
Matched audiences
CRM data is combined with powerful algorithms for targeting specific prospects. So, we will upload your provided list of customer data to our social platforms to make them match those customers to the user on these platforms. This procedure is undertaken in the way that you provide us with a list of newsletter subscribers and past purchasers that looks for reaching and re-engaging with a promotion. With the help of a past purchasers list, you will be able to target the matched audiences serving them with personalized social ads to re-engage past purchasers with promotions.
Similar audiences
While trying to approach new people who haven't yet interacted with your business, use a valuable tactic of similar audiences to tap into. A similar audience is an approach to catching new people who seem interested in your business on the basis of holding similarities to your existing customers. Created off of a source audience, a similar audience populates to contain users with similar demographic interests and information. We create a similar audience to reach new yet similar users.
Behavioral
The audience is refined further on the basis of online customer behavior through paid social. Behavioral targeting is done to reach high-intent audiences by identifying their digital activities like device usage, purchases, travel habits, etc. A key to building a super-refined audience is to pair great location interests with demographics. For instance, you are a device seller and urge to expand your ads to social media. When after some time, you get a user having an interest in purchasing devices, you can target such an audience because of their online behaviors.
Lead generation
Make lead generation easy with paid social. From requesting a quote to submitting an application to RSVP to a local event, lead ads can be used due to the versatility of the ad unit. Your business can get all the information it requires from a potential lead with the help of the right custom questions. It's done by giving a seamless way to users across different social media platforms to submit their information without leaving the platform on a device. A user will tap the popped-up ad prompting a form containing their contact information pre-populated. Users will be able to submit their forms very easily with the work performed by the platforms.
FAQs