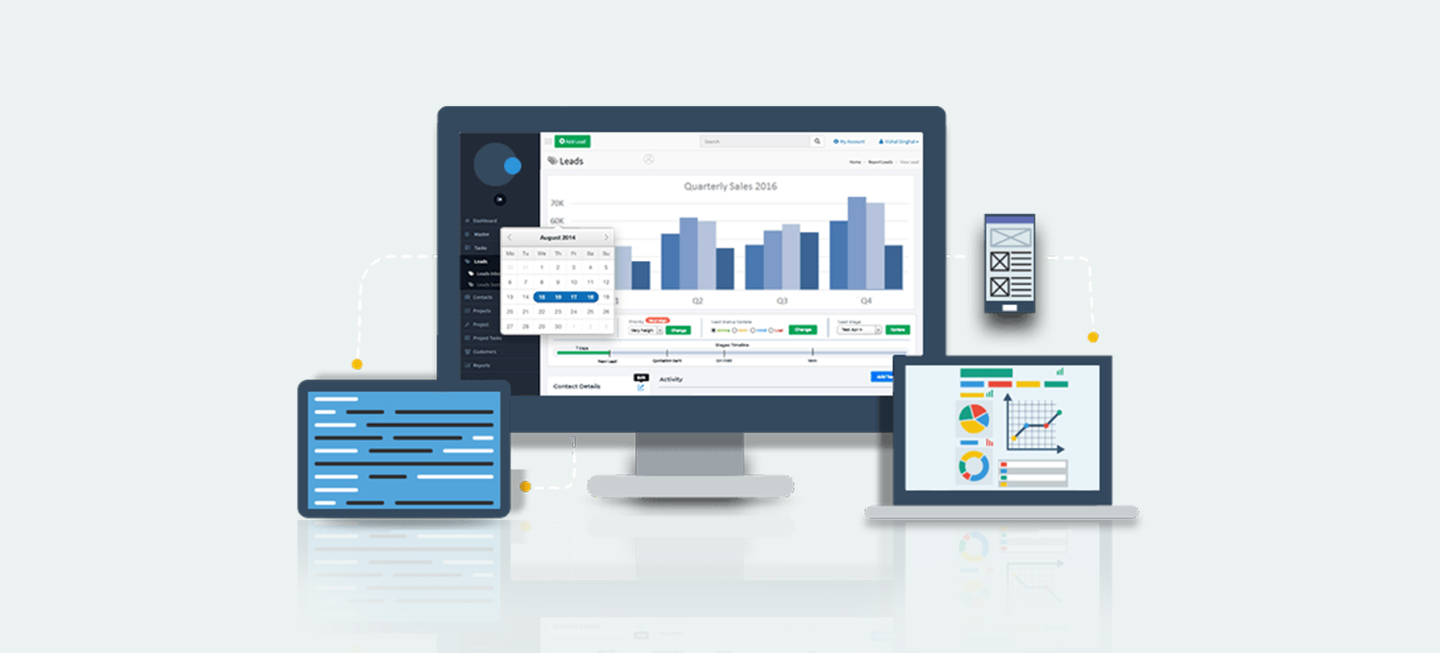 Web Application Development
In today's hyper-competitive world, businesses need to constantly explore ways to streamline their processes and maximize their profitability. With the advancement of technology, web applications have emerged as an excellent solution to expand the reach of a business.
We at Paragon Marketing specialize in developing secure, scalable, and feature-rich web applications for web portals, business applications and e-commerce based websites.
No matter what your specific needs, we use the most advanced programming languages and frameworks to develop high-end solutions that match your certain needs.
Web Application Development Services
The range of our web application development services includes;
Custom Web App Development Services
We use the right technology stacks the right way to develop unique applications that streamline your business processes and deliver real value to your customers.
Be it a custom web application development from scratch, migration of a legacy backend migrated, or streamlining the front-end functionality of your existing application, rest assured that we can do it all.
Web Portal App Development
We design and develop scalable and performance-intensive application that give you flexibility to manage your business the way you want.
No matter it is a web portal or enterprise portal, we focus on performance and security to ensure it runs seamlessly and securely across all platforms and devices.
E-Commerce Development
E-Commerce-based websites have become essential for businesses to sell their products and goods to a diverse range of customers.
Our well-versed developers harness their in-depth knowledge and expertise with high-end web modules to deliver robust e-Commerce solutions that deliver an optimal experience to the customers.
Web App Support & Maintenance
We provide a full suite of end-to-end web application support and maintenance services.
No matter you need bugs fixed or new features and functionalities added to your web app, we can everything it needed to improve its performance and ensure that it works seamlessly around the clock.